Have you ever made a veggie side so good that you want to ignore the rest of your dinner and just eat your veggies?  No?  My Ultimate Roasted Broccoli will change that, my friend.
Even those who have claimed to hate broccoli as much as I hate Brussels sprouts can't stop eating this.  It has the perfect blend of savory, crispy, salty, umami that is simply irresistible.
This is a great option for a regular Tuesday night just as much as it is for a big holiday dinner.  Family potluck?  You've got this.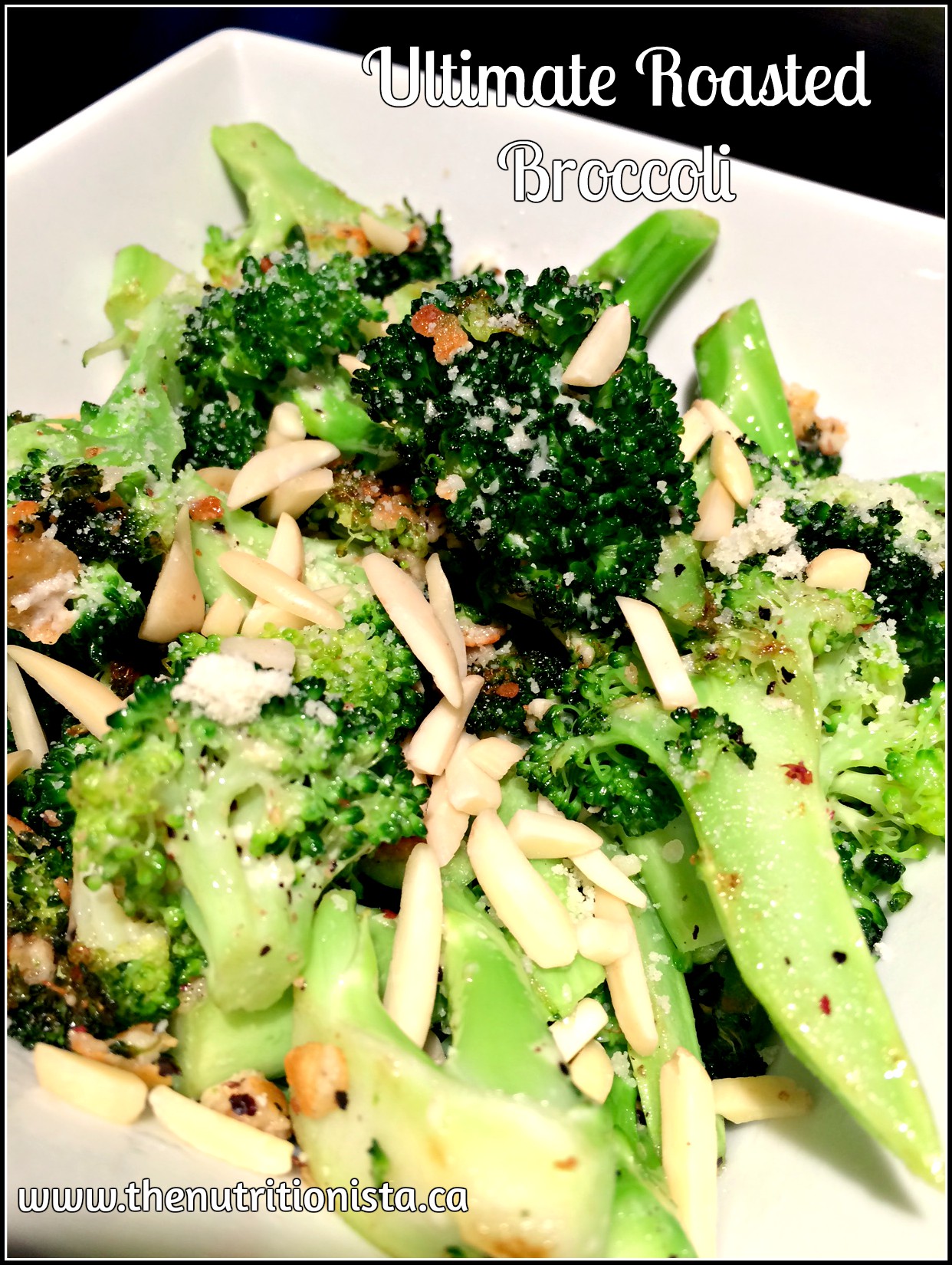 Ultimate Roasted Broccoli
4C chopped broccoli florets
2 Tb melted coconut oil
1 Tb Bragg – Organic Coconut Liquid Aminos All Purpose Seasoning – 10 oz.
1 tsp lemon zest
1/4C finely grated fresh Parmigiano Reggiano (or dairy-free Parmesan cheese of your choice)
2 cloves of garlic, finely minced
1/4 C raw slivered almonds
Fresh black pepper, to taste

Preheat the oven to 400 degrees.
In a medium mixing bowl, combine the broccoli, coconut oil, coconut aminos, lemon zest and Parmigiano Reggiano.  Toss until well combined and the broccoli is evenly coated.  Pour broccoli onto a Silpat lined baking sheet and bake for 15 minutes.
After 15 minutes, carefully remove pan from oven and sprinkle with minced garlic, mixing well.  Return to the oven and bake for another 10-15 minutes, or until broccoli is tender crisp.
Once the broccoli is cooked, sprinkle with slivered almonds and black pepper.  Taste for seasoning, adding more pepper or salt if needed.  With the coconut aminos and cheese, I think it is salty enough as-is and only needs pepper.  Toss again and serve.  Enjoy!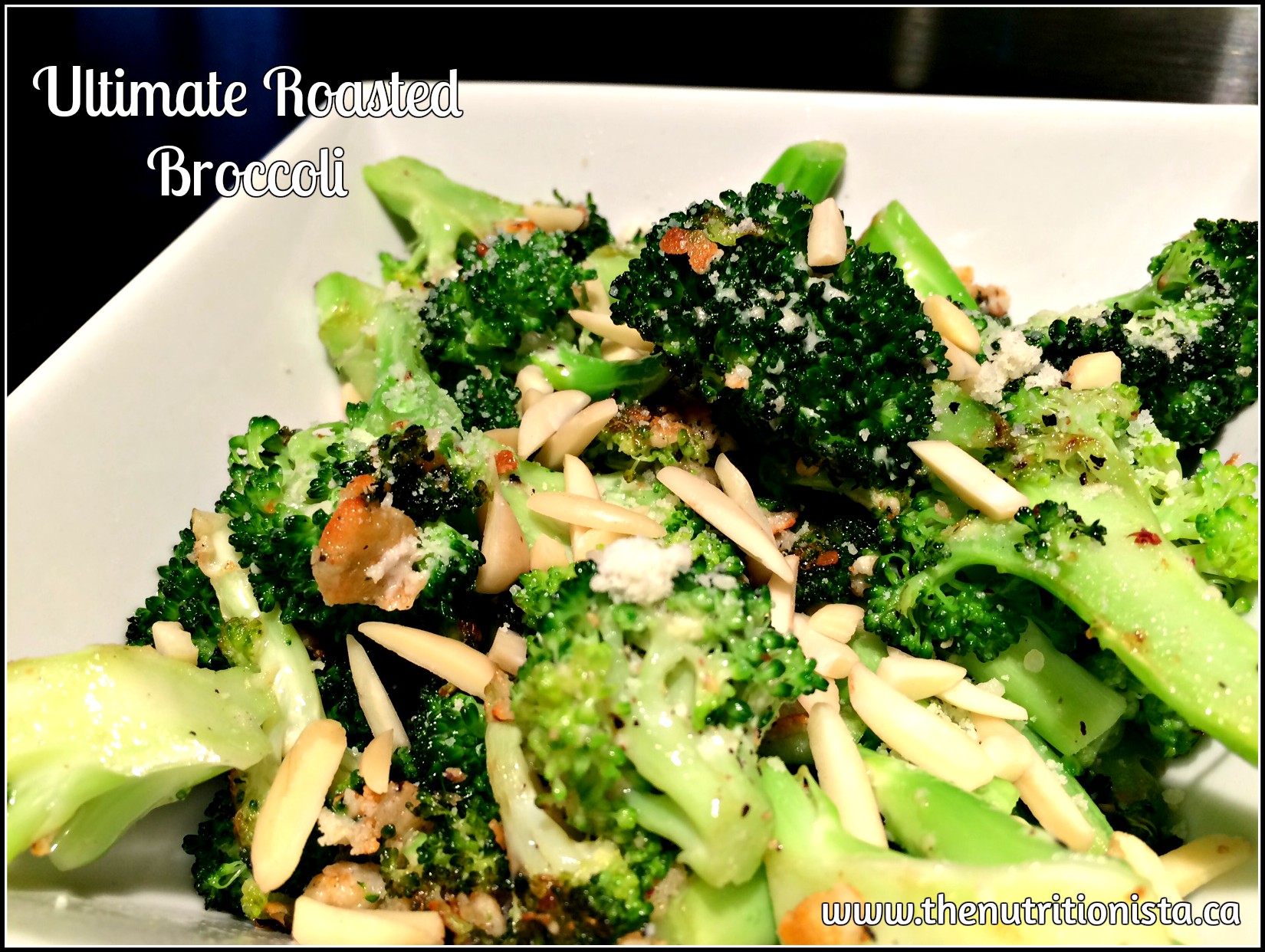 How did this Ultimate Roasted Broccoli turn out for you?  Let me know in the comments below and

—
Love what you are reading?  Stay in the loop and never miss a recipe; get the FREE Nutritionista ezine for free expert tips, success strategies, delicious healthy recipes and VIP offers and get Erin's exclusive guide of the Top Ten Foods to Banish From Your Kitchen ($24.99 value) absolutely free!  Get ready to nourish yourself sexy!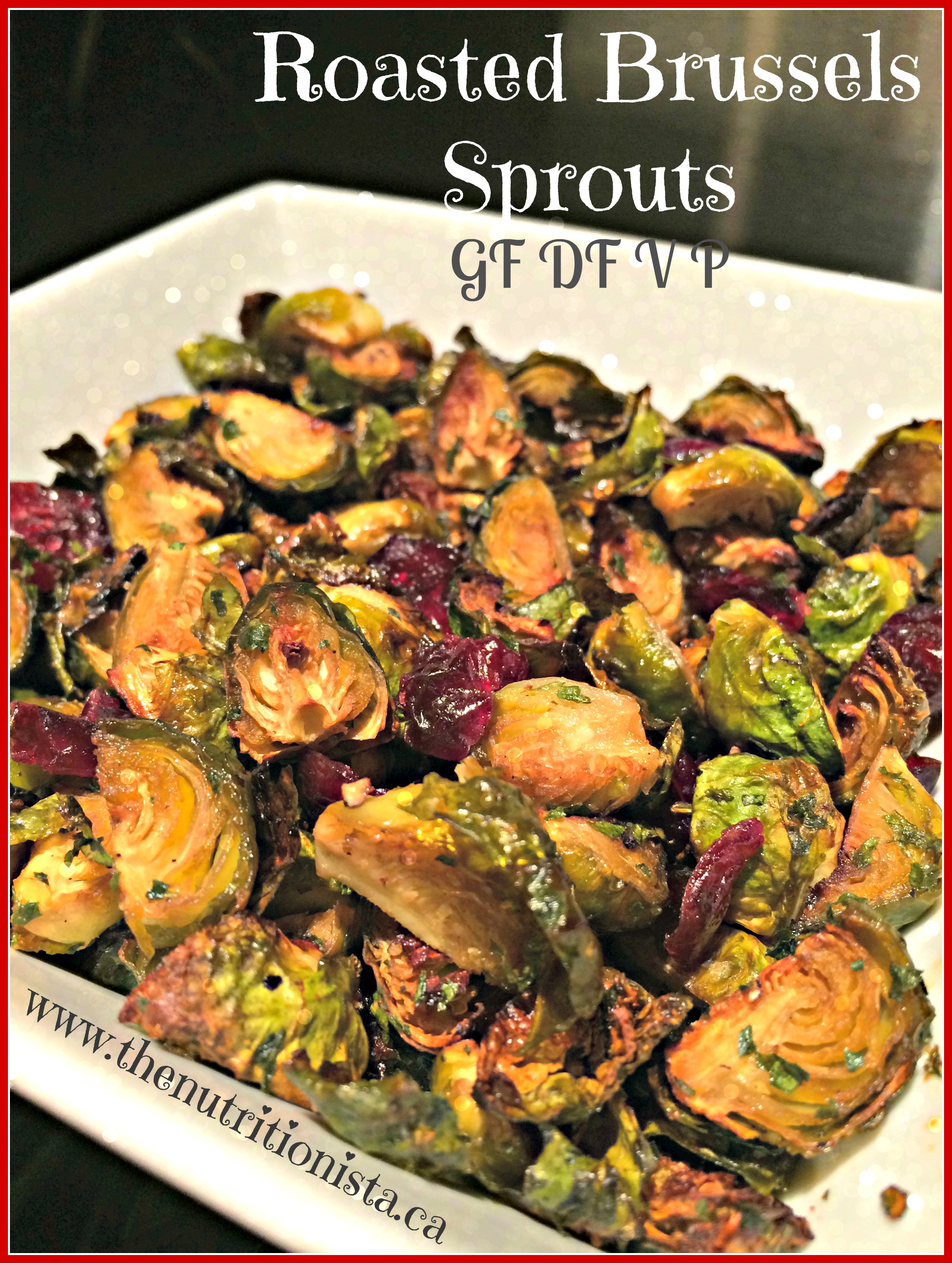 © 2017 Nutritionista.  Erin Luyendyk, RHN.  All rights reserved.
All material found on www.thenutritionista.ca is intended as general educational material only and should not be considered medical or nutritional advice. It is not intended to diagnose, treat, or cure any medical condition and has not been evaluated by the FDA.  Please consult with your personal physician before implementing any nutrition, supplement or exercise program to ensure its safety and suitability for your specific individual situation