K-beauty, or Korean beauty products are all the rage right now.  With their frequent focus on hydration, skin care, unique ingredients, and often beyond adorable packaging, it isn't hard to understand why.  Cosrx Advanced Snail 92 All in One Cream certainly is a unique product.  The feature ingredient?  Snail filtrate.  Yep, snail slime.
Stay with me here.  I know it sounds gross.  And it sort of is, not gonna lie.  But damn.  This shit is magic.
It claims "A multifunctional repair cream that restores healthy skin cells to improve the skins overall condition. Infused with pure marine collagen and snail slime filtrate, this cream is jam packed with nutrients that promote moisture and firmness of the skin. It helps prevent and minimize skin aging problems such as wrinkles and fine lines. It is also a great cream for those who are suffering from damaged and blemished skin for it helps repair the skin from within and give a smoother and softer surface.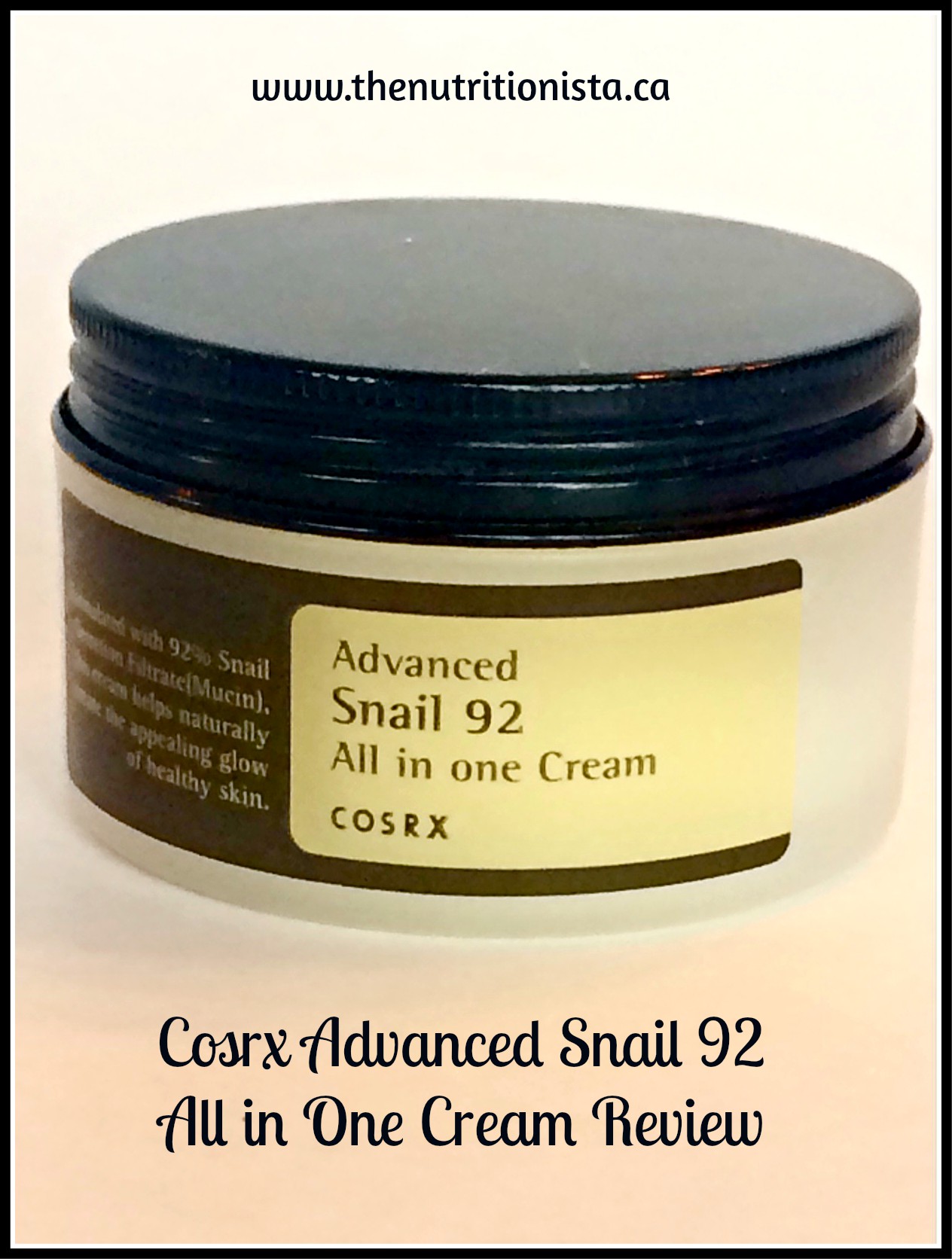 While I can't attest to it's anti-aging claims, it is extremely hydrating.  Not moisturizing, per se, I still need to add moisturizer and/or oil on top for lipids.  But, it is very hydrating and feels very much like a high potency hyaluronic acid serum .  Like a tall glass of coconut water for your skin.
The texture is well…  Spunky?   But if you can get past the initial gross out this gel-cream hybrid feels wonderfully silky on the skin.  In any case it is a lot more pleasant than getting a snail facial where live snails crawl on your face for an hour.  😮🐌

It has no scent, and does not sting or leave a sticky film on my face.  The main downside is that it is in jar packaging; I would much prefer it in a tube or pump form for hygienic purposes.  I apply it after serums/before sunscreen in the morning and after serums/before moisturizer/oil at night.
Overall I give it 8.5/10.  If you need a hydrating product with layer with your oils and moisturizer, this Cosrx snail cream is definitely worth adding to your routine!
Have you tried Cosrx Advanced Snail 92 All in One Cream?  How did it work out for you?  Let me know in the comments below and on Facebook, Instagram, and Twitter!
—
Love what you are reading?  Stay in the loop and never miss a recipe; get the FREE Nutritionista ezine for free expert tips, success strategies, delicious healthy recipes and VIP offers and get Erin's exclusive guide of the Top Ten Foods to Banish From Your Kitchen ($24.99 value) absolutely free!  Get ready to nourish yourself sexy!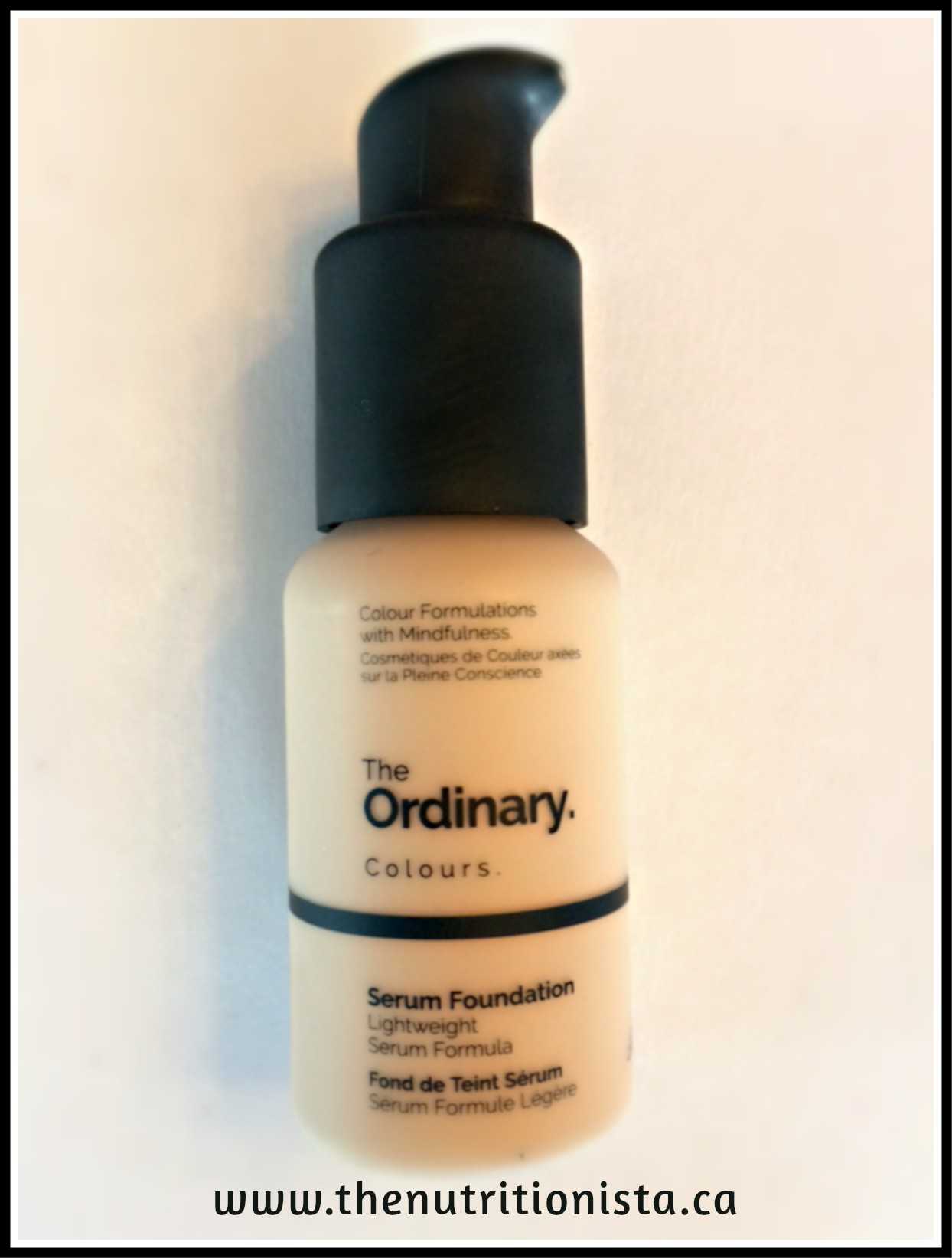 © 2017 Nutritionista.  Erin Luyendyk, RHN.  All rights reserved.
Erin has normal to dry/dry skin that is not particularly sensitive.  She is a draped Sci\ART Bright Winter on the cusp of Bright Spring with very neutral undertones.  Her best foundation color matches are Josie Maran Vibrancy in RG5 Dynamic, Fenty Beauty 100, Maybelline Matte and Poreless in 110 Porcelain, Marc Jacobs Ivory Light 10, and Hard Candy Glamoflauge in 930 Porcelain.  All opinions are her own.