When Deciem's The Ordinary released their two foundation formulas (serum and coverage) this spring, it pretty much broke the internet.  If you don't know, The Ordinary is a very affordable brand featuring a wide variety of high concentration skincare actives, and now foundation and primer as well.
The Ordinary Serum Foundation ($6.70/30mL) claims to be "a lightweight medium-coverage formulation available in a comprehensive shade range across 21 shades.  These foundations offer moderate coverage that looks natural with a very lightweight serum feel."  This is true, the foundation is very liquidy and basically feels like water on the skin.  It is light coverage that can be built up to medium coverage if desired.  They do presently offer 21 shades; 1 shades are light, 2 medium, and 3 medium to deep.  They also offer different undertones, pink, neutral, yellow, and red (more on this later), and optional silver or gold highlights in select shades.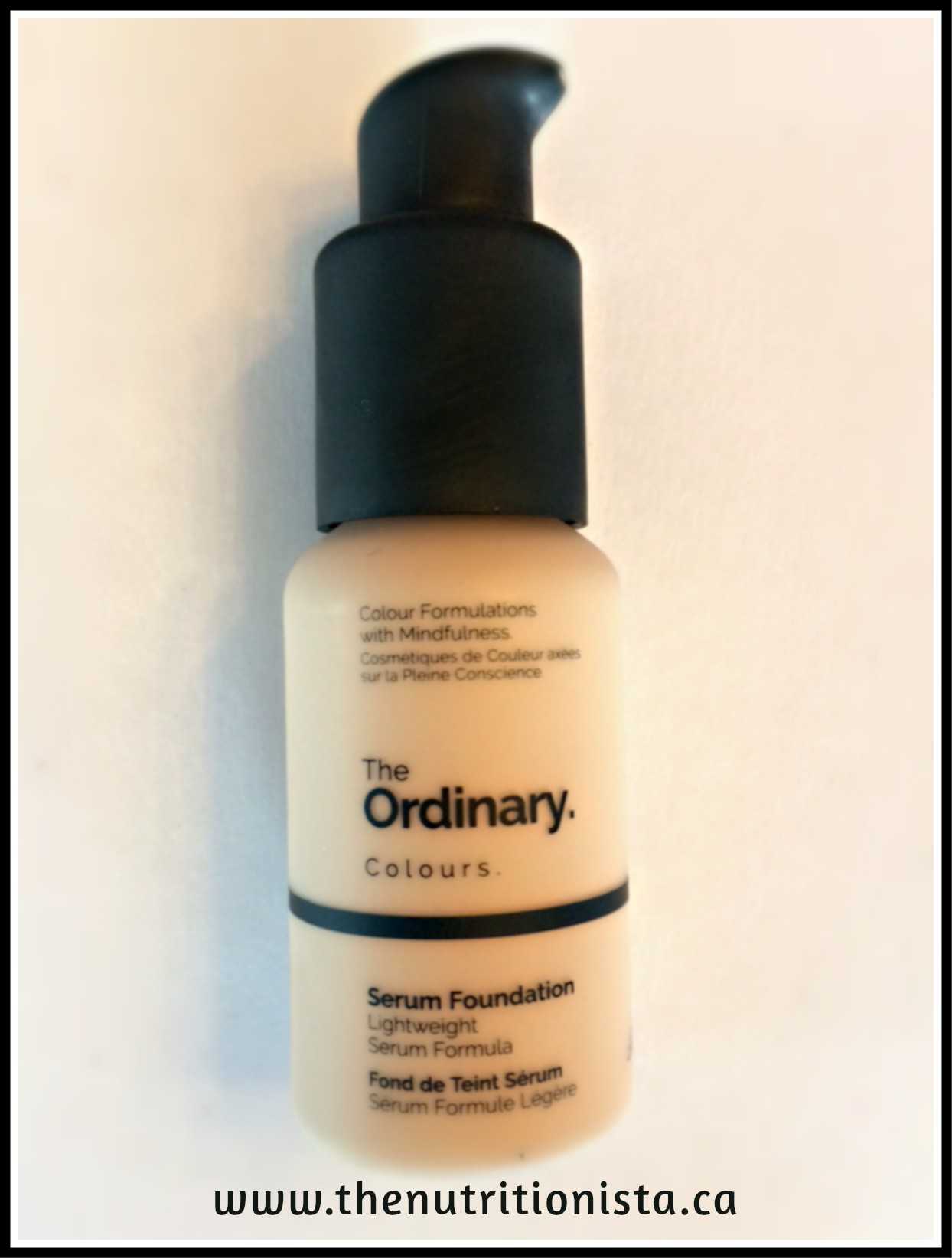 I am super fair skinned and call myself a "Porcelain Princess" because it is heartbreaking to me to see so many people hating on their natural skin tone.  You are not pale (or any other diminutive description), my darlings.  You're porcelain.  Or caramel, cinnamon, chocolate, vanilla, or espresso.  Your skin tone is beautiful and does not need to be changed!  That being said, it is really rare for me to come across a foundation with a shade light enough for me.  Like brands gloat over their new "fair" shades and I just laugh because they are still hella dark on me.  I am also very neutral, both in undertone and overtone, confirmed by Sci\ART.  I ordered shade 1.0NS, which is the lightest shade, claiming neutral undertones and silver highlights.
As soon as it arrived and I opened the box, I laughed.  I figured they had sent me the wrong shade.  They didn't.  1.0NS is pretty dark and SUPER YELLOW.  This is not a neutral shade, it is straight up yellow.
It gets worse.  Surprise!  It oxidizes!  So I started out looking a little jaundiced and dirty because it is too yellow and dark, and about 45 minutes later I turned a lovely shade of orange that would turn Donald Trump green with envy.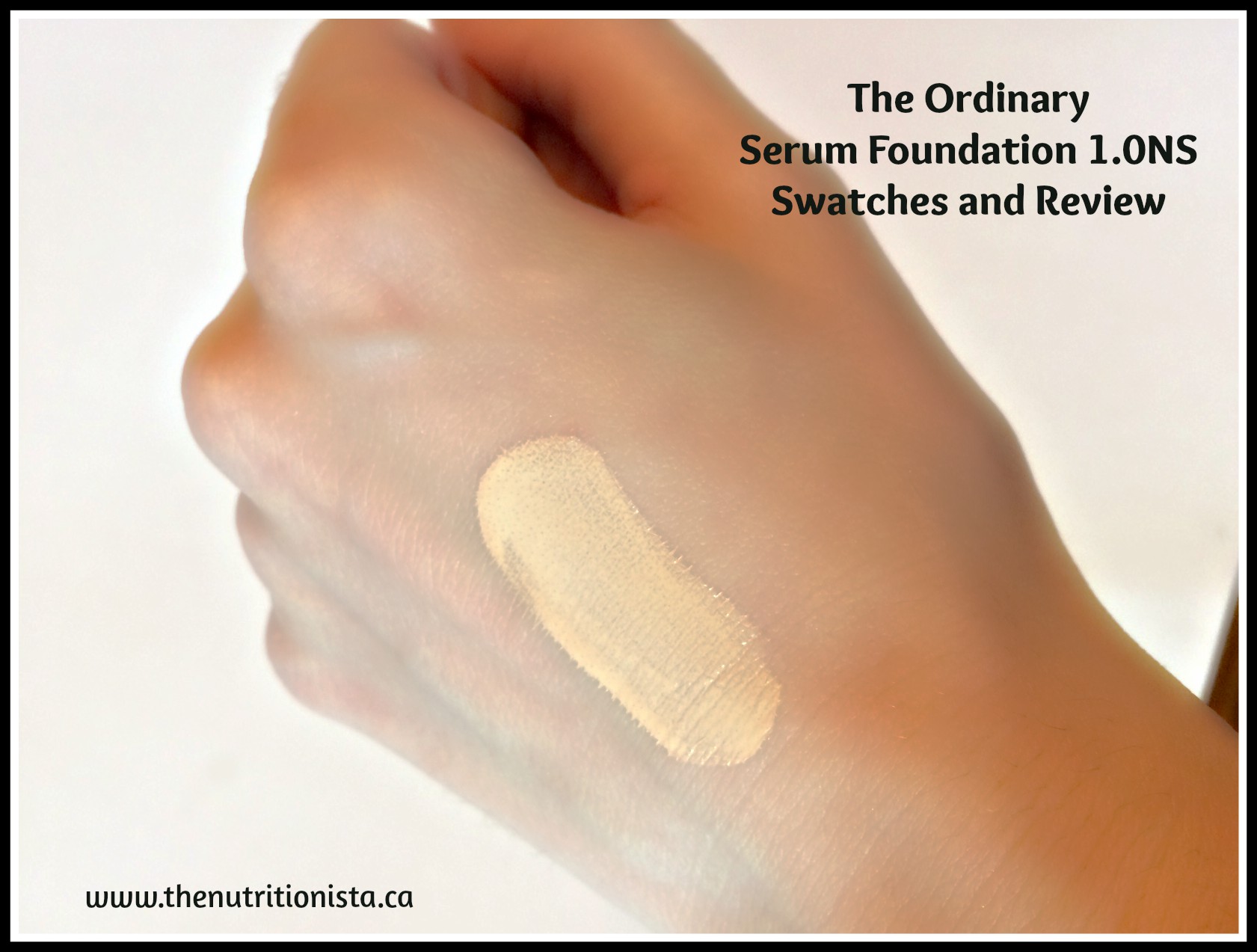 I found it applies best with a densely packed, synthetic, domed kabuki foundation brush.  Using a damp Beauty Blender, my fingers, or a flat foundation brush it looked patchy or streaky.  Color issues aside, initially I was really impressed with the formula because it did look really pretty, fresh, and naturally dewy.  Sadly that lasted at best 2 hours, and that is on normal to dry skin, working inside on the computer in a comfortable temperature, low humidity room.  Hardly what one would consider strenuous conditions that would melt the makeup off of your face.
It was really weird.  Pores are not a major issue for me, but even after a couple hours of wear, my pores looked huge, and foundation had sunk into them resulting in what looked like polka dots of congealed foundation all over my face.  I tried it with all of my primers, including my HG Becca First Light Priming Filter, powders, and setting sprays to no avail.  It simply wears like shit.
Honestly I was really disappointed with The Ordinary Serum Foundation.  Unless they happen to have a shade that works for you and only need your foundation to look good for a couple of hours it probably isn't worth trying.  If you are going to take a chance on this and order it, be aware that the shades run extremely yellow and oxidize.  Order a cooler and lighter shade than you think.  I would also like to see them extend their fair and deep shades as well as offer truly neutral and cool options.  As much as it pains me to say this, because I really do love this brand on the whole, I really don't think The Ordinary Serum Foundation is worth the $6.70.  I give it 3/10.
Have you tried The Ordinary Serum Foundation?  How does it wear on your skin?  Did it turn you orange?
Let me know in the comments below and on Facebook, Instagram, and Twitter!
—
Love what you are reading?  Stay in the loop and never miss a recipe; get the FREE Nutritionista ezine for free expert tips, success strategies, delicious healthy recipes and VIP offers and get Erin's exclusive guide of the Top Ten Foods to Banish From Your Kitchen ($24.99 value) absolutely free!  Get ready to nourish yourself sexy!

© 2017 Nutritionista.  Erin Luyendyk, RHN.  All rights reserved.
Erin has normal to dry/dry skin that is not particularly sensitive.  She is a draped Sci\ART Bright Winter on the cusp of Bright Spring with very neutral undertones.  Her best foundation color matches are Josie Maran Vibrancy in RG5 Dynamic, Fenty Beauty 100, Maybelline Matte and Poreless in 110 Porcelain, Marc Jacobs Ivory Light 10, and Hard Candy Glamoflauge in 930 Porcelain.  All opinions are her own.