Becca First Light Priming Filter Review
Becca First Light Priming Filter review
I must say, I hate face primers.  They add an extra, unnecessary step to my routine and they don't make my makeup look better.  Nor do they prolong the wear-time of my makeup.  And I have tried a lot of primers, from drugstore to high end.  I have never seen the value or really got the hype.
I have always considered them to be a waste of time and money.  A marketing scheme, like "lip primers" (*cough* aka lip balm.)  At least until now.
Spoiler alert: Becca First Light Priming Filter ($46C/30mL or $24/15mL) is angels singing from above beautiful and so worth the money!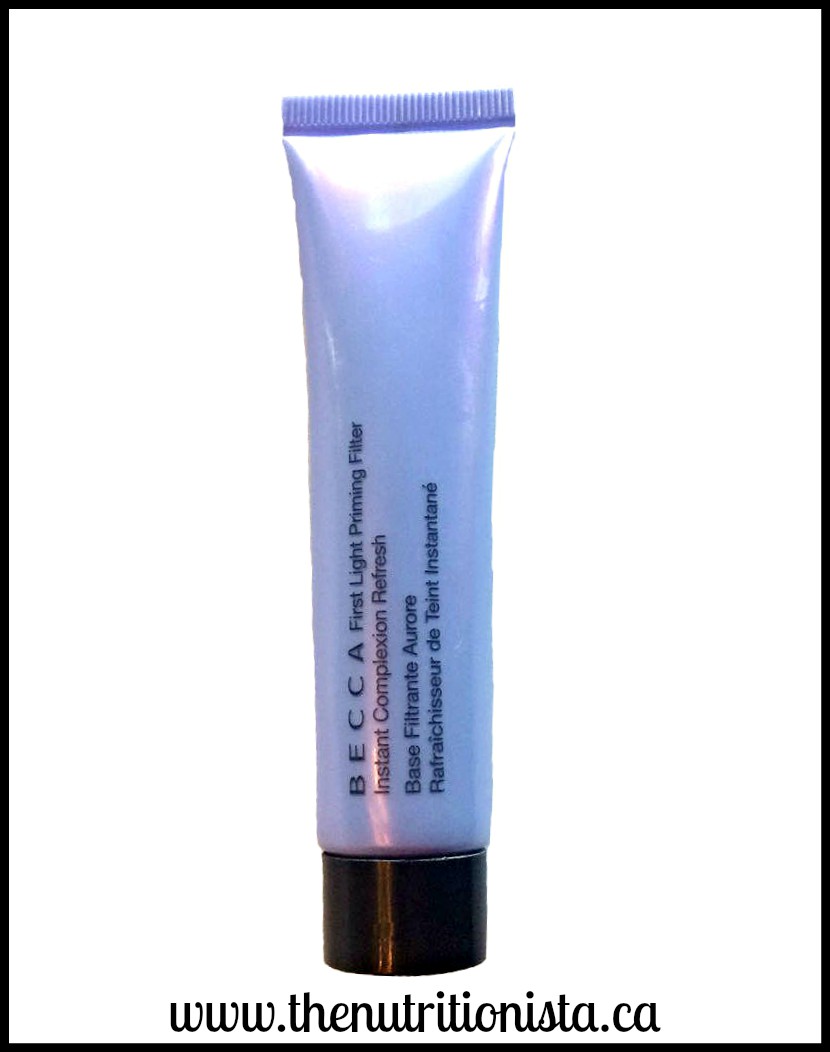 It claims to be an "instant complexion refresh" and to be "Your instant fix for Bad Face Day.  Introducing your new pick-me-up, a lustrous, lavender-hued priming filter powered by luminescence that preps, perks & perfects the complexion."  And indeed, it does.
It instantly brightens the face and gives it a gorgeous, healthy glow that is beautiful on its own or under makeup.  It is a light lilac shade (which is not visible once applied), lightly moisturizing, feels light on the skin, and imparts a beautiful, fresh, dewy glow; with or without foundation on-top.  It isn't sticky, greasy, or cakey on my skin, even at the end of the day.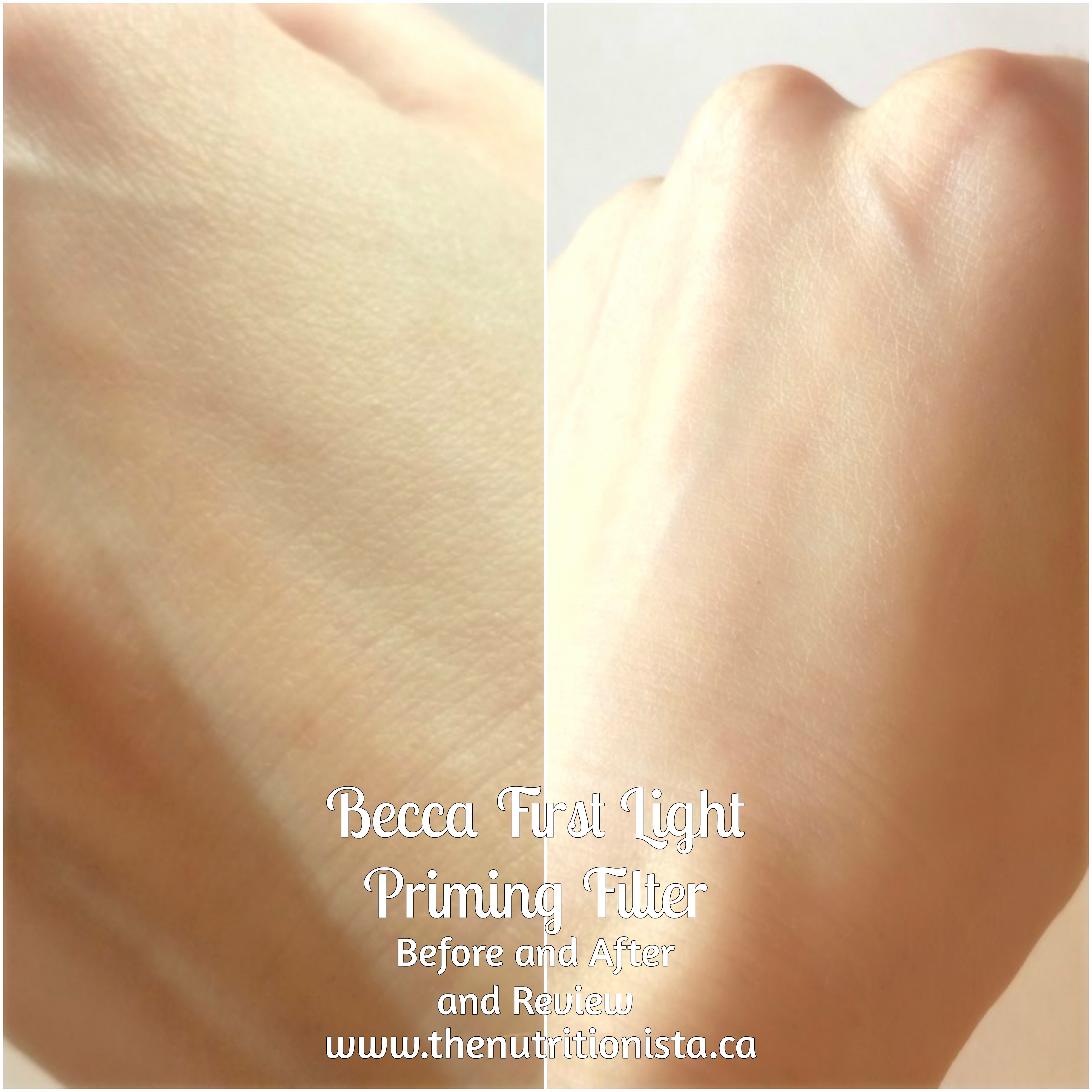 I did not find that it prolonged the wear of my foundation (which typically lasts most, if not all day on my skin), although it certainly did not reduce its wear time either.  It did not emphasize skin texture or the look of pores, or get dry, crack, or emphasize dynamic or fine lines.  Basically, it just made my skin look radiant, dewy, and hydrated all day long.  However, I do think that those with combination or oily skin types might want to only apply this to their cheeks and skip the T-zone as I can see how it could get too shiny or cakey as it wears throughout the day.  But if you're normal to dry?  Hell yes!
The only beef I have with Becca First Light Priming Filter is that it is scented.  As you know, I am not a fan of fragrance or essential oils in products, so I really wish that it was fragrance-free.  But overall, it is a really great product that has changed my mind about the value of face primers.  I give it 9/10, with one point off for fragrance.  Try it!
Have you tried Becca First Light Priming Filter?  How did it work for you? Let me know in the comments below and on Facebook, Instagram, and Twitter!
—
Love what you are reading?  Stay in the loop and never miss a recipe; get the FREE Nutritionista ezine for free expert tips, success strategies, delicious healthy recipes and VIP offers and get Erin's exclusive guide of the Top Ten Foods to Banish From Your Kitchen ($24.99 value) absolutely free!  Get ready to nourish yourself sexy!
© 2017 Nutritionista.  Erin Luyendyk, RHN.  All rights reserved.
Erin has normal to dry/dry skin that is not particularly sensitive.  She is a draped Sci\ART Bright Winter on the cusp of Bright Spring with very neutral undertones.  Her best foundation color matches are Josie Maran Vibrancy in RG5 Dynamic, Fenty Beauty 100, Maybelline Matte and Poreless in 110 Porcelain, Marc Jacobs Ivory Light 10, and Hard Candy Glamoflauge in 930 Porcelain.  All opinions are her own.