The new limited edition Starbucks Cherry Blossom Frappuccino is all I have been hearing about on Facebook and Twitter for the past few days.  Everyone is obsessed.  Strawberries, vanilla, and matcha green tea; what could be better?  Sadly as tasty and fun as Frappuccinos and seasonal shakes are, they are loaded with sugar and empty calories.
As always I have a healthy version of the Cherry Blossom Frappuccino with all of the flavor, texture, and novelty but in a far healthier (and no added sugar) recipe that you can make easily and inexpensively at home.  Feel free to add a little clean protein powder, such as Vega One or SunWarrior to make this Cherry Blossom Smoothie a great quick meal on the run or post-workout snack.
Healthy Cherry Blossom Smoothie
1 small frozen banana
3/4 C frozen strawberries (unsweetened)
1/4 tsp Ground Vanilla Bean Powder
1/4 tsp matcha green tea powder
1C unsweetened almond or coconut milk
Blend all ingredients until silky smooth in a high speed blender.  Pour into glasses and serve immediately.  Enjoy!
What is your favorite seasonal spring smoothie?  How did this Starbucks copycat Cherry Blossom Smoothie turn out for you?  Let me know in the comments below and on Facebook, Instagram, and Twitter!
—
Love what you are reading?  Stay in the loop and never miss a recipe; get the FREE Nutritionista ezine for free expert tips, success strategies, delicious healthy recipes and VIP offers and get Erin's exclusive guide of the Top Ten Foods to Banish From Your Kitchen ($24.99 value) absolutely free!  Get ready to nourish yourself sexy!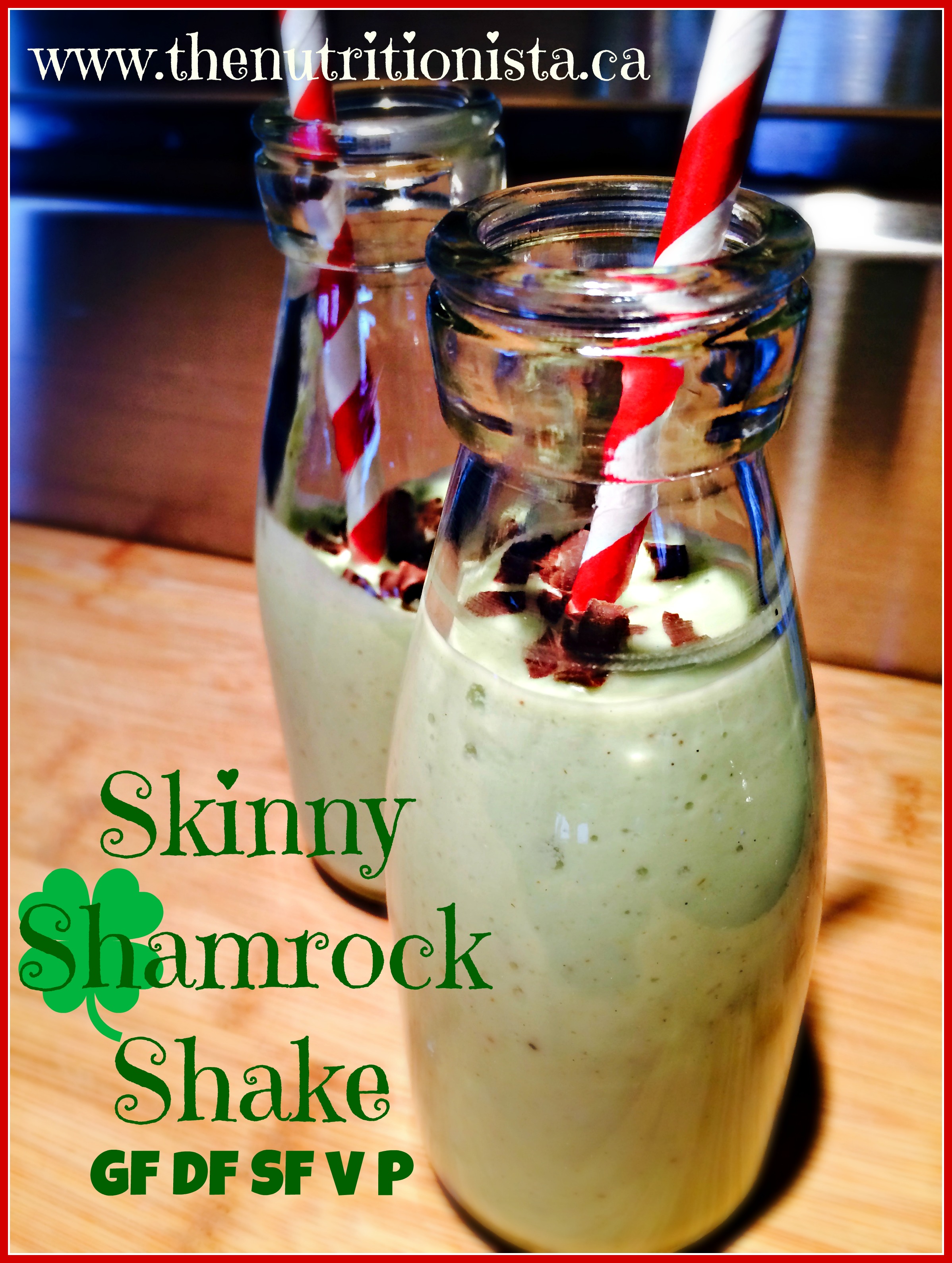 © 2016 Nutritionista.  Erin Luyendyk, RHN.  All rights reserved.